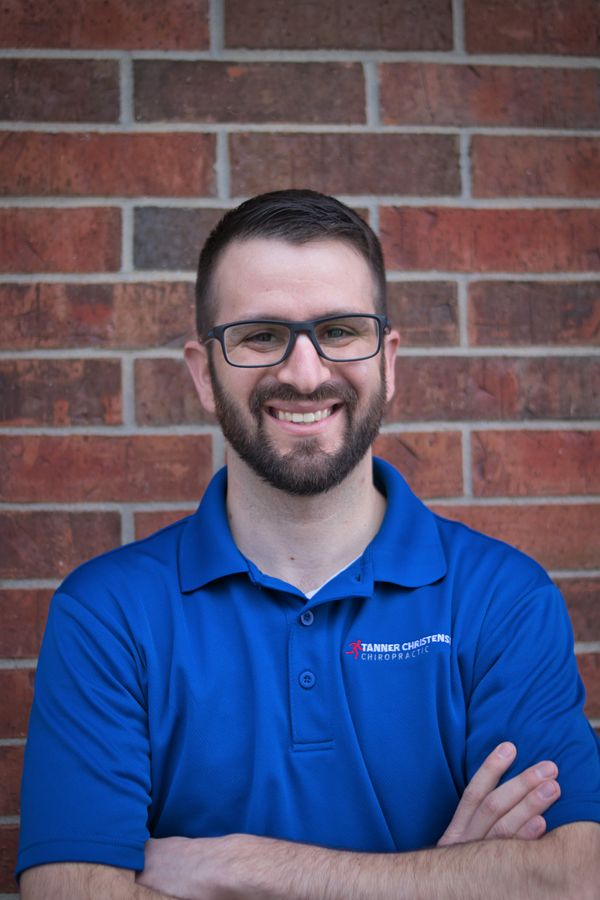 Dr. Tanner Christensen, Doctor of Chiropractic
Dr. Tanner obtained his Bachelors in Biology and Masters in Sports Movement Studies at Fort Hays State University in Hays, KS. While attending Fort Hays, Dr. Tanner was on the cross country and track team and earned multiple honors while competing for the school. He then went on to attend chiropractic school at Cleveland Chiropractic College where he earned his Doctor of Chiropractic degree and graduated with Cum Laude and Pi Tau Delta honors.
Dr. Tanner has a passion for sports and helping out his community. He is a volunteer coach for the Holy Trinity cross country and track programs, a parishioner at his local Holy Trinity church, and an avid runner who enjoys participating in half marathons, marathons, and other races around the community.
Dr. Tanner encourages his patients to take charge of their health and be involved in their care. He has many tools to help his patients get to where they want to be including chiropractic adjustments, activator adjustments, soft tissue work, graston, cupping, and rehab exercises. Dr. Tanner spends the time listening to his patients to set goals and get them moving better and feeling better.